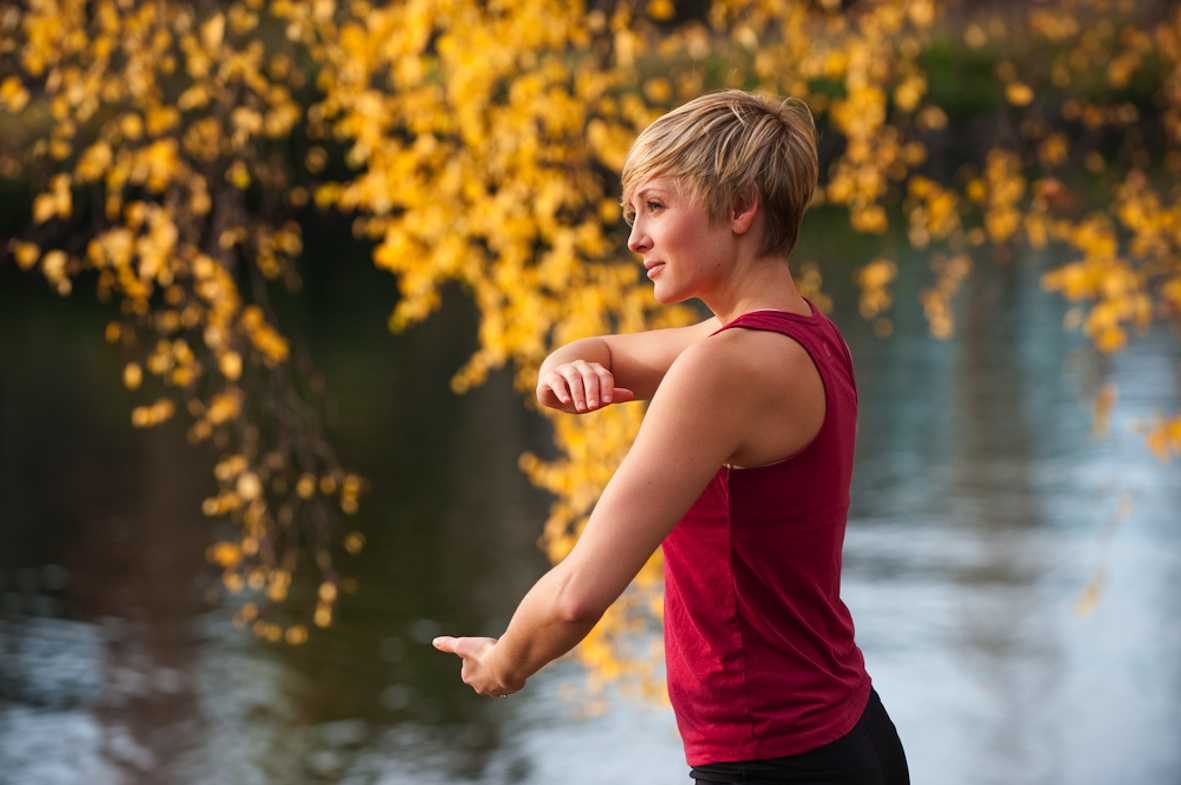 The Benefits of Tai Chi
With a new class on the horizon for Norton Village (starts Wednesday 2 May) and to highlight a recent key study published by the British Medical Journal (BMJ), this post is about how Tai Chi is becoming widely respected for maintaining good health and supporting conditions such as Fibromyalgia.
What is Fibromyalgia?
Fibromyalgia is a common syndrome which affects 3-10% of the general population. There are a number of symptoms shared with Chronic Fatigue Syndrome but the defining symptom that differentiates the two syndromes is that of skeletal pain.
A person with Fibromyalgia would tend to experience chronic aching pain, fatigue, subjective numbness, chronic headaches and irritable bowel syndrome.
As there is a lack of diagnostic tools available and subsequently little in the way of 'treatment', a multidisciplinary approach is key to supporting a person with symptoms of Fibromyalgia.
One aspect of which is ensuring that a beneficial level of regular exercise is maintained. However, another symptom of Fibromyalgia is that even minor exertion can aggravate pain and fatigue. So what can you do, if exercising is becoming more of a hindrance than a help?
Well, the BMJ published an article by Wang et al. in 22 March 2018 that may just help to answer that question.
Fibromyalgia and Tai Chi
A 52 week trial saw 226 participants with Fibromyalgia engage with either a course of Tai Chi or Aerobic exercise. All participants were asked to fill in a fibromyalgia impact questionnaire in order to assess any significant change in symptoms.
Overall, the results from the study showed that Tai Chi was as beneficial, if not better than Aerobic exercise, for managing the symptoms of Fibromyalgia.
Tai Chi is a considered a gentle exercise and certainly in the case of the Yang Family Style of Tai Chi, one that is also adaptable to a person's abilities. For anyone with Fibromyalgia, Tai Chi could be considered part of a multidisciplinary approach to managing the syndrome especially if Aerobic exercise is something that triggers worsening pain or increased fatigue.
Click here for the full article from the BMJ.
Our classes
Martin Fayers provides two weekly Tai Chi classes for Woolpit Complementary.
Friday 10am @ The Woolpit Institute – Mixed Levels
Wednesday 12pm @ The Norton Village Hall – Beginners (starts Wednesday 2 May)
Classes are £6 pay as you go and you needn't book in advance.
---
If you'd like to know more about Yang Family Style Tai Chi or the benefits of Tai Chi you can visit the Yang Family website or indeed if you have Fibromyalgia, we offer a free consultation service which could help you. Contact us on 01359 408 011 or email us via our website.
---
References:
Papadakis, M. A., McPhee, S. J. Fibromyalgia. Current Medical Diagnosis and Treatment 2018. McGraw Hill Education. pp 882-883
Wang, C., Schmid, C.H., Fielding, R.A., Harvey, W.F., Reid, K.F., Price, L.L., Driban, J.B., Kalish, R., Rones, R. and McAlindon, T., 2018. Effect of tai chi versus aerobic exercise for fibromyalgia: comparative effectiveness randomized controlled trial. BMJ, 360, p.k851.