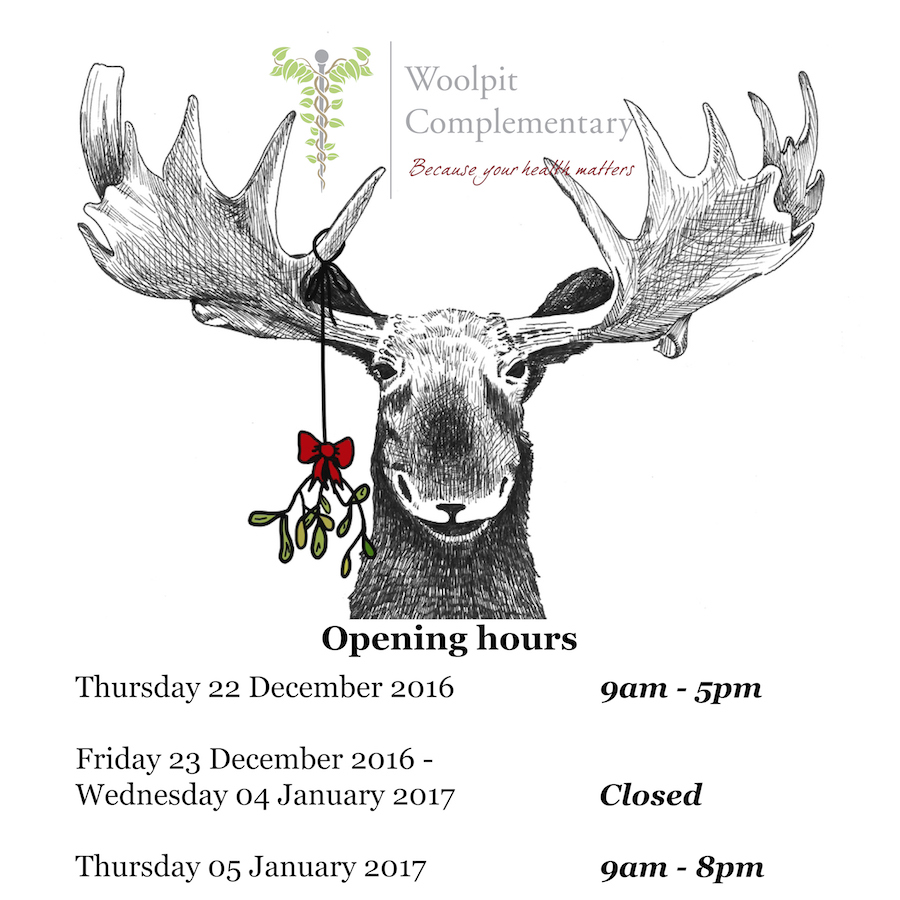 Christmas and New Year Opening Times
Christmas and New Year Opening Times
It's nearing that time of year again…
Just so you know, we won't be open from 23 December, right through to Wednesday 4 January.
And in case you didn't know… These are our usual Opening Times:
Monday to Thursday – 9am to 8pm
Friday – 9am to 6pm
Saturday – 9am to 5pm
Make sure that you book your appointments soon as spaces are limited moving towards Christmas and the first few weeks back in 2017.
Thank you, from all at Woolpit Complementary.