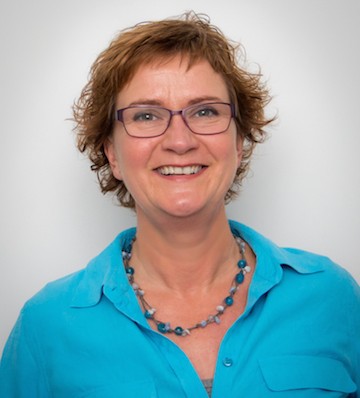 Debbie Greenslade
Homeopathy
Speciality:
Pre-conceptual care and Infertility Program, Hormone Imbalances, Antenatal Support, Homeopathy for Children
Training:
Licentiate of the Homeopathic College of East Anglia | Foresight Pre-Conception Accreditation | International Post-graduate Homeopathic Course for MD's and Health Practitioners | Understanding Chronic pain, Lamberts Healthcare | The Use of Herbs, Superfoods and Homeopathy in the treatment of Cancer, Robin Murphy | Autoimmune Conditions, Lamberts Healthcare.
About me
Debbie Greenslade
Bsc (Hons), LHCEA, RSHom
I offer an integrated and functional medicinal approach to health care for all, no matter what the health concern or medication already taken.
I am a qualified and registered homeopath who has undertaken 4 and a half years medical and homeopathic training.
As a mother of 3, I have experienced most childhood illnesses and have found Homeopathy to be invaluable in treating my family.
I continually strive to keep up to date with the latest medical procedures, Homeopathic and nutritional research, both in the UK and abroad.
I have also, had additional training and interests in certain areas of health.
Pre-conceptual care and Infertility Program
Following my Homeopathic qualifications in 2009, I undertook further training with Foresight (a pre-conception charity that has an impressive 90% record of delivering healthy babies to previously infertile couples). This simple, non-invasive method involves understanding what nutritional deficiencies or imbalances could be contributing to conception problems or re-current miscarriage, addressing those issues & supporting with homeopathic remedies. Typically, it only takes 3-4 months of treatment to be able to maintain a healthy pregnancy.
I currently have many delighted new Mum's & Dad's who previously had found getting pregnant or sustaining a pregnancy difficult.
If you would like further information about the foresight preconception program, click here 
Hormonal Imbalances
I successfully help many women who find that their hormones are causing many unwanted side effects – from PMS to menopausal symptoms. Homeopathy is fantastic at gently and safely re-balancing the body without the use of any artificial hormones or drugs.
Antenatal support
Truly understanding your nutritional needs during pregnancy is very important and can make a huge different to your pregnancy experience and the health of your baby. I combine nutritional therapy with Homeopathy to safely and effectively improve birth outcomes and reduce niggling pregnancy symptoms.
The Bury team of midwives are happy for parents to choose Homeopathic support during & after pregnancy.
Homeopathic treatment helps to reduce:
Morning sickness
Leg cramps & restless legs
Indigestion
Anxiety and insomnia
Backache
Allergies and hay fever
And many more symptoms associated with pregnancy
Homeopathic Childbirth Kits can be individually made to suit couples from 34 weeks.
Babies and children
Because homeopathic medicines are non-toxic and only minute amounts of active ingredients are used, they can be safely and effectively used on babies, children, in pregnancy and for breast-feeding mothers.
Homeopathy has a consistently excellent track record in treating a wide variety of childhood conditions including:
Reducing teething pain
Managing coughs and colds
Relieving otitis media (glue ear and ear infections)
Eczema and asthma
Behavioural conditions such as autism, ADHD and night terrors
Skin conditions, warts and molluscum
View Time Table