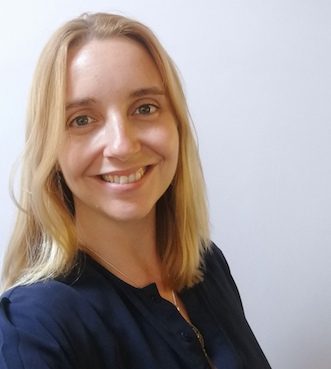 Emma Harvey Lawrence
Nutritionist
Partner
Speciality:
Nutritional advice across the lifespan. Helping to optimise diet, health and physical performance.
Degrees:
BSc (Hons) Nutrition and Human Health
Experience:
Partner and general manager of Woolpit Complementary for over 6 years.
Email:
emma@nutrition-creative.co.uk
Training:
Registered Associate Nutritionist | CPD training in Allergy Management, Nutrition and Cognitive Ageing, Nutrition and Cardiovascular Disorders | Ongoing Supervision | Emergency First Aid.
About me
Emma Harvey Lawrence
Nutritionist: BSc (Hons) Nutrition and Human Health, ANutr (AfN), Nutrition Society member
I am a qualified and registered associate nutritionist, working with individuals on a one-to-one basis to provide nutritional advice, helping to improve health and wellbeing. This may include setting goals and creating plans for weight management, supporting chronic health conditions such as Type 2 Diabetes or maintaining musculoskeletal health.
A nutritionist is able to work with a wide variety of health conditions which may be inhibited by the complexity of lifestyle and dietary habits. Balanced personalised nutrition can support you through each stage of your lifecycle, preventing ill health and improve outcomes after illness, injury or changes in lifestyle.
The key is learning what your body requires within your circumstances at the time and understanding what it takes to intuitively nourish yourself, physically and mentally, to gain the best results.
How I work
My job as a Nutritionist is to support you from the inside-out with a range of nutritional tools including dietary and physical assessments, blood analysis and lifestyle discussion to ensure that you are providing your body with a healthy balance of energy and nutrients, for your requirements.
Food is Essential

It sustains each and every one of us. It influences all aspects of living throughout our lifespan. Food can be the reason you find it difficult to wake up in the morning, or the reason you can run a marathon. It provides your body with the energy you need to sustain your specific lifestyle.

For me, food is as much fuel for the soul as it is for the body and part of my work as a Nutritionist is hopefully to inspire others, to feel the same.

Quality of Life is Paramount

Our diet and lifestyle can be the root cause of illness or exacerbate health problems. By knowing what works best for you with regard to nutrition, exercise and the knowledge required to adapt and live a healthy lifestyle, your quality of living will improve.

Balance is Key

My recommendations as a Nutritionist will always take into account your lifestyle, goals and overall health. This personalised approach will be measured against appropriate evidence-based guidelines to provide options for you to choose from. What works for you, may not work for someone else and when needed, that's where I come in.
I am a reflective practitioner and I will not ask you to fit within a framework. Instead, you as a client will help to inform me of how that framework can be adapted to your needs. I don't profess to know all the answers and with research and reflection, creative solutions can be developed for you to use intuitively.
This will vary between each person and any advice provided is personalised to your lifestyle. There will always be options for you to choose from, for you to manage your nutritional and physical goals accordingly. My approach is client-led, empowering and helping you to learn as much as possible.
It is very important to stress that food is the core focus of any programme or advice provided, with supplementation or biological tests being utilised only when suitable to further beneficial outcomes.
You can find out more by visiting my Nutrition Creative website or the Association for Nutrition website.
View Time Table