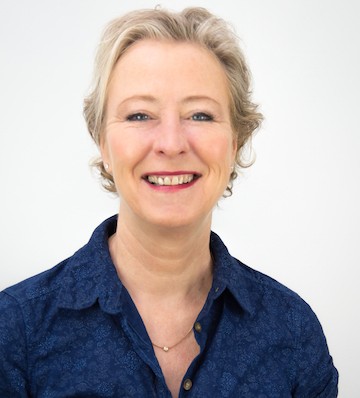 Janet van Dam
Medical Thermography
Speciality:
Women's Health
Experience:
18 Years in Private Practise
Training:
Member ACCT (American College of Clinical Thermography) 2010 | Classical Homeopathy LCH (London College of Homeopathy) 1998 | Low Carb Nutrition (dip CIVAS holistic nutrition / coach training Metabolic Balance) 2010 | Reflexology (dip. Rainbow School of Reflexology) 1994.
About me
Janet van Dam
MACCT, Dip CIVAS, LCH
Janet is a Medical Thermal Imaging Technician as well as a Nutritional Therapist and Homeopath.
She is a firm believer in preventative healthcare. In Janet's own words: "My mother was my inspiration for the work that I am doing now. She developed breast cancer in her late menopause at the age of 49 and sadly passed away soon after. This experience made me question if mammography was the only tool of detection and I decided that I wanted to have another way of keeping a check, something that is also free from radiation and pain."
Janet is a member of the American College of Clinical Thermography (ACCT), originally trained with Meditherm and recently updated her training at the Thermografie Centrum in The Netherlands in 2018.
If you would like to find out more about Thermography, please contact Janet or call our reception for further information.
View Time Table