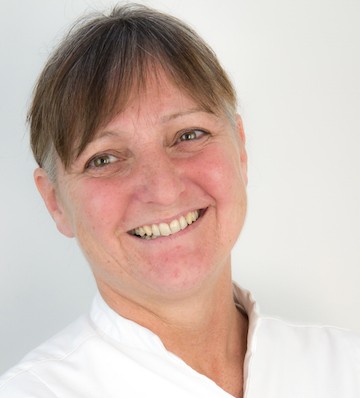 Kerry Kinnear
Podiatry
Degrees:
BSc (Hons) Podiatry
Training:
3 Years for degree: BSc (Hons) Podiatry | 2 years in NHS clinics | Various further learning and refresher courses.
About me
Kerry Kinnear
MChS, HCPC registered
Kerry decided to train as a podiatrist after years of working as a care and support worker. A job that she enjoyed very much but then felt the need to specialise in one specific area, within the roles required.
Podiatry looks at any problems that are associated with the lower limb and foot, in adults and children. This could vary from nail care for people who find it hard to look after their own feet, to immediate pain relief from corns. Podiatrists also diagnose and treat joint pain, sports injuries which would benefit from orthotics.
As well as nail surgery for ingrown toenails and verruca. People at high risk, for example with diabetes or rumatoid arthritis, are monitored for vascular supply and nerve pathology so that precautions can take place to prevent ulceration and amputation.
Appointments vary from general nail care to lower limb assessments and treatment. Call Kerry direct or the centre, to find out more or to book an appointment.
View Time Table