Thank you…
It's been a week and you have helped us raise £100 so far!
We do have a way to go but hopefully, we'll see our target reached and we'll be able to donate a good amount to the St Nicholas Hospice.
To recap – we need to raise £2,500 or we will not receive a penny…
We've worked out that we roughly need £2,000 for our project, which means at least £500 will go to St Nicholas Hospice if we reach our target.
If we exceed or target, then we get to donate even more to St Nicholas Hospice.
Please note
Donating and pledging for a reward are different!
If you would like to pledge and receive a small gift from us (which we think you should do!) then you need to pledge (choose a reward) rather than donate.
We will be able to contact you after the campaign is finished, if successful we will get the details required for sending a gift.
However, it is easier and safer (especially if you would like to donate/pledge anonymously). Here's a handy diagram outlining the subtle differences…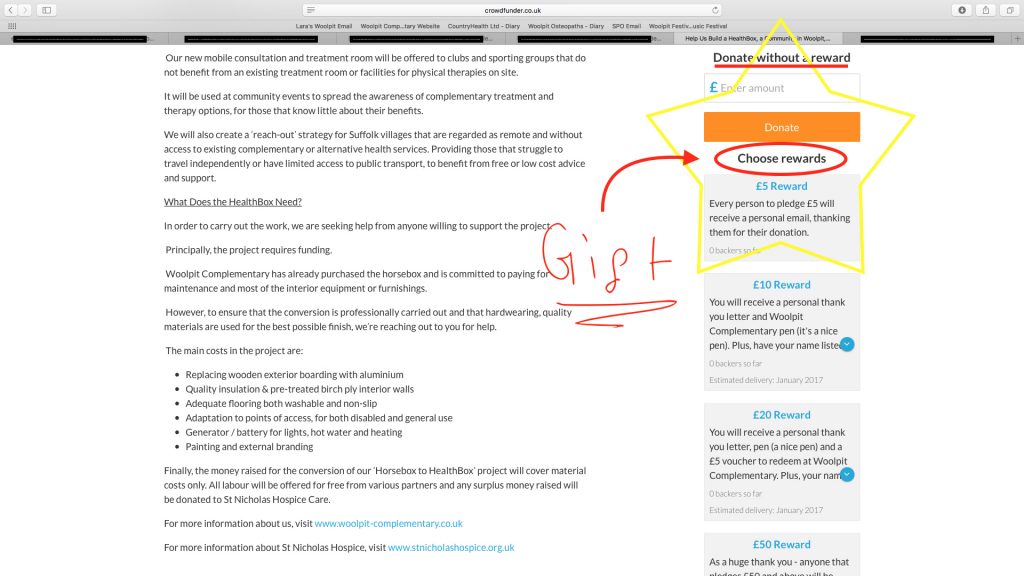 Here's more info for you – thank you for your support and here's to the next 4 weeks…